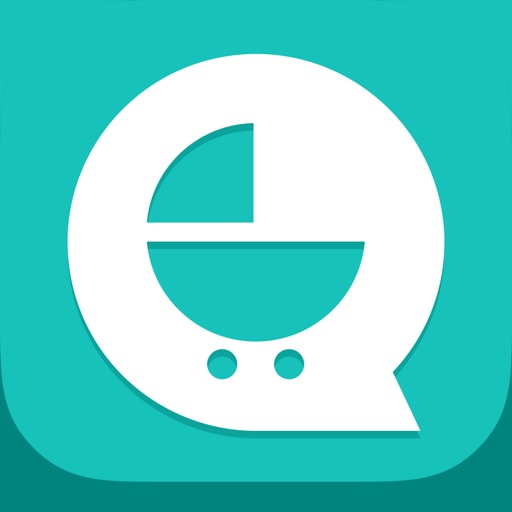 OutGrown is a local marketplace that allows you to Buy and Sell all of the stuff your kids have outgrown.
No Shipping Necessary! Get your item as fast as the day you ordered!
You'll be able to find amazing deals at over 90% off the retail price on well-known name brands like Matilda Jane, Mini Boden, Melissa & Doug, and more.
=====================
As much as we'd like our children to remain our little girl or boy forever, they all eventually grow up. And they all outgrow their clothes, their toys, and everything in between… Leaving us with a house full of items we no longer use.
With OutGrown, you can shop the homes of other local parents who have a house full of items that are perfect for the stage your children are currently in.
Oh, and do it all while browsing on your smart phone!
=====================
Snap a picture of what you want to sell
OutGrown makes it super simple to list items. You simply take a picture of the kids item(s) you wish to sell. Add a title and
description. Enter the price, and voila… Your item is now listed to the entire OutGrown marketplace of parents who are looking for exactly what you're selling.
=====================
Sell with OutGrown
After you list your item, you'll automatically be able to accept payments via credit card. When someone purchases your item, the money is deposited directly into your OutGrown account, which you'll be able to withdrawal directly to your bank account at any time. And not only that, but there is no shipping involved!
That's right, you don't have to package up your item, drive to the post office, stand in a busy line with your kids, just to get rid of
items your kids no longer use. After you sell your item, the buyer simply picks it up from your front porch at the day/time that you
agree upon. It's really that simple!
=====================
OutGrown is safe and secure
We understand that safety and trust are important to you. You are fully protected every time you place an order on OutGrown. We collect the payment(s) on the seller's behalf. The seller receives their earnings only after you receive your item. Get what you bought, or we'll personally refund every penny. We have policies in place to protect you on OutGrown.
=====================
Find brand name products at rock bottom prices
We've all heard the phrase, "They grow up so fast". And it's so true. At OutGrown, this works to your advantage because the vast
majority of items sold on OutGrown were only used a few times… because children simply outgrow them before they actually appear used. You'll be able to find the perfect clothing, toys, and accessories for your children, no matter their size or age. And
at rock bottom prices that stores simply can't afford.
=====================
Meet parents in your local area
OutGrown was created to help facilate community between parents going through similar stages of life. Parents who likely have
children the same ages. Who have similar likes and dislikes. You'll be able to easily connect with other like-minded parents
and help your kids make new friends along the way!
https://itunes.apple.com/us/app/…/id966684642?mt=8&uo=4
Price: Free
Languages: EN
Released: 2015-04-30 18:38:19
Updated: 2015-06-15 10:09:51
Version: 1.1
Seller: Slingshot Mobi LLC (Slingshot Mobi)
Size: 14.61 MB